Donate to UNHCR, the UN Refugee Agency
UNHCR has partnered with Sesame Publication Co Ltd to launch the Nadima illustration storybook, which features Nadima's escape journey in a child-friendly way, full of colourful and lovely drawings. It is an educational storybook that depicts the adventurous life of a refugee child from South Sudan, for children to develop empathy and reflect on the fortunate lives we have. Young readers can also broaden their international horizon.
 
In today's world, nearly 50% of the refugees around the world are children. Due to conflict or persecution, these innocent refugees were forced to flee their homes and started their long journeys for safety. There were lots of risks everywhere, but some of them were unfortunately separated from their parents and family. These unaccompanied refugee children can only face all the dangers alone like Nadima.
 
For donation of HK$80 or more, you can support UNHCR's global humanitarian work, and receive a new storybook (original value: HK$62, available only in Traditional Chinese).

Starting from today, for donation of HK$200 or above, you will be gifted a Nadima storybook (available only in Traditional Chinese) and a bonus ornament handcrafted by refugee artisans (style randomly selected; available while stocks last).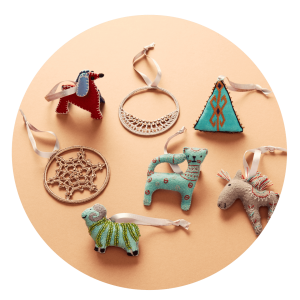 Note: Delivery is free of charge for Hong Kong surface mail only.
How would you like to donate?
$80 can provide a child in refugee camp with a textbook
$200 can provide a space at a desk, helping children to focus on their learning
$400 can provide a refugee child with enrollment in primary education
Your donation is 100% secure!

Upon the form submission, you will be directed to a secure server hosted by WorldPay, which processes online donations on our behalf.
For monthly donation, the first debit will be processed instantly and the future payments will normally be processed on the 15th of each month. As a regular donor, monthly support will help UNHCR save lives by delivering life saving support wherever and whenever it's needed most.
For one-time donation, it will support UNHCR work where refugees and internally displaced people are in need.
---
Transaction fee may be applied by a few credit card-issuing banks. For details, please contact your card-issuing bank.
---
Donation Enquiries:
If you have any questions about your donation then please contact us at (+852) 2388 3278 or via email at [email protected].
Friendly Reminder:
Online donations cannot be cancelled or refunded once they are processed. You can make a tax-deductible donation and get an official donation receipt for this purpose. Our tax exemption file number is 91/6713.